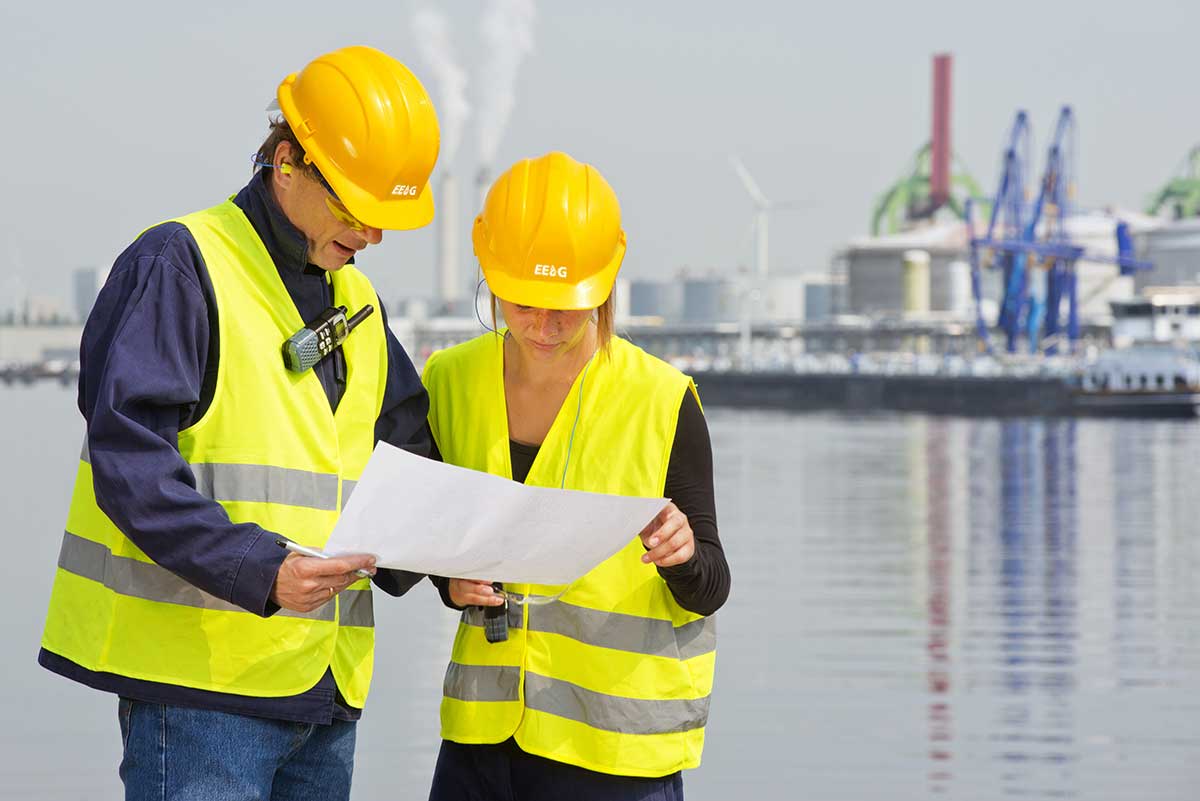 EE&G offers immediate Disaster Restoration, disaster response, disaster assistance as well as disaster recovery in Florida and Louisiana. We are a multi-city stablished company with over 100 years of cumulative experience, the utilization of in-house resources, and the minimization of subcontract services and recovery.  EE&G stands as a leader in disaster response, remediation and assistance. Our established reputation for providing cost effective solutions to environmental concerns can be directly attributed to our pragmatic approach to assessing environmental issues and problem solving. EE&G is part of the EE&G Restoration & remediation team, "One-Stop-Shop —Recovery to a Science ".
Our professionals become a part of our client's  team, working to develop solutions, which incorporate the specific constraints of the client's organization. In order to provide our clients the highest quality consulting services, EE&G maintains a full time professional staff that includes licensed Asbestos Consultants (LAC), Professional Engineers (PE), Professional Geologists (PG), Licensed General Contractors (GC), and Certified Industrial Hygienist (CIH), all located throughout the Southeastern United States. While EE&G is home-based in Florida, we perform services throughout the country for clients who maintain a national presence.
We are also very efficient in multiple site, multiple location, and multi-practice consulting services, offering selective demolition to prepare facilities for new build-outs, providing turnkey services, and bundling surveys with remediation, all in an effort to save our clients time and money.
Technical Planning & Assistance
Health & Safety Plans
Spill Prevention Control and Countermeasure Plans
Dust Control Plans
Waste Segregation & Management Plans
Traffic Plans
Environmental Work Plans
Air Monitoring Plans
Temporary Structures & Operation Centers
Training
Vegetative Waste
Municipal Solid Waste
White-goods
Electronic Waste
Universal Waste
Temporary Debris Reduction Site Selection & Management
Reduction/Burn Pits
Waste Disposal
Construction & Demolition Debris
Building Assessment & Remediation
Water Damage Assessment
Asbestos Surveys
Mold Assessments & Remediation
Lead Paint Surveys & Remediation
Interior Demolition
Hazardous Material/Waste Assessments & Remediation
Pre-Demolition Hazardous Building Component Surveys
Soil & Groundwater Assessments & Remediation