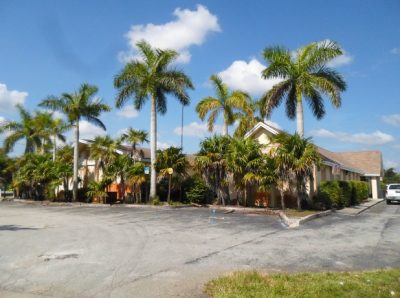 ENVIRONMENTAL CONTRACTING & CONSTRUCTION
ASBESTOS ABATEMENT PROJECT AT THE FORMER HISTORIC DISTRICT POLICE SUBSTATION (COMMUNITY CENTER)
EE&G was retained by the City of Miramar, Florida to complete the removal of asbestos-containing material (ACM) from within various areas at the vacant Community Center prior to demolition of the building by others. The overall building area included administrative offices, a community room for use by residents and civic groups, a kitchen, daycare and various storage areas.
The work was performed in accordance with the Federal, State, and local regulation and under the supervision of EE&G's OSHA and EPA certified professionals. As a Florida-licensed Asbestos Contractor, EE&G provided labor, materials, and equipment to remove and dispose of the ACM.
The process of asbestos abatement included:
• Provide the client a lump sum proposal based on EE&G's estimate, the client's asbestos survey, and a site visit.
• Determine the Asbestos Abatement Procedures to comply with Federal, State, and Local regulations.
• Submit Government required notifications and fees.
• Assemble the materials and equipment necessary for Asbestos Abatement.
• Complete Asbestos Abatement of floor tile and mastic.
• Conduct Phase Contrast Microscopy clearance air testing for remaining airborne asbestos fiber.
• Remove containment and equipment following acceptable clearance results.