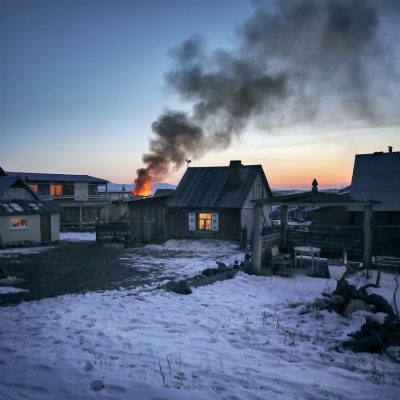 Fire Damage Cleanup – 5 Steps that Professionals Take
There are only a few forces of nature that are as destructive as fire. It can strike anywhere and at any time, without a warning. Fire damage restoration in residential and commercial buildings can be a tough task to handle. It requires the experience, expertise, and skills of professionals. They have the right tools and know what to do in case of fire damage in a property. They will bring back your residential or commercial property back to normal in a short time post-fire damage.
This is why everyone relies on fire damage restoration experts to handle fire damage and restore the property to the best possible condition. Here are 5 steps that professionals take for fire damage restoration in residential and commercial properties.
1.      Inspection
The first step in fire damage restoration process is the inspection of the affected property. Certified technicians visit the property to ascertain how much damage was caused by fire. This helps them develop a plan on how to clean and restore your property. Once the inspection is complete, they start the restoration process as soon as possible as waiting too long will only worsen the damage.
2.      Clearing Out Odors
Professionals will take measures to clear out odors from the property. This will be done using professional equipment. Smoke contains corrosive and unhealthy substances. Leaving it inside the property will only worsen the damage and will also cause health problems. Thus, experts try to get smoke and odors out of the property as soon as they can so that they can begin with the cleaning process.
3.      Removal of Residue
After odor and smoke removal, fire damage restoration teams start cleaning the property of soot. This includes cleaning soot from ceilings, floors, and the walls. They take all the necessary measures to prevent any damage to the property from corrosion. Mold growth is also taken into consideration and all the necessary actions are taken to prevent it. Phosphate is used to remove soot. Complete removal of soot may require these steps to be repeated multiple times.
4.      Protection of Unaffected Sections
If there are some areas in the property that were not damaged by soot, professional fire damage restoration experts will close off these areas to prevent any damage. They will also ask you to remove the furniture, appliances, carpets and all other things in the undamaged area and put them in storage until the restoration process is completed. This will protect them from any damage.
5.      Repaint, Repair and Replace
Once the ground is set for restoration services, odors are removed and soot is cleaned, professionals will see if any areas of the house need to be repainted. The flooring may also need replacement after all the scrubbing and sanding. The same goes for carpeting. Professionals will determine what parts of the property need to be repainted and what things need to be repaired or replaced.
These were some steps taken by fire damage restoration professionals for fire damage cleanup. Fire damage cleanup and restoration must be left to experts as they know how to handle this task. If your property has undergone fire damage, then call the fire damage restoration experts.