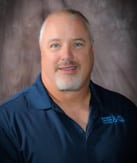 Timothy Gipe
President
Director of Consulting Services
Miami
Mr. Gipe is the President/CEO of EE&G and has been responsible for the overall management and direction of EE&G since 1996. Mr. Gipe is responsible for the technical, administrative, and fiscal management of the firm, including direction of the firm's business development activities. As President, Mr. Gipe has led EE&G to increasing profits, client and business diversification, and both revenue and geographical growth. In addition to his officer and director responsibilities, Mr. Gipe also has been the firm's Principal in Charge for some of the nation's largest disaster projects in our history: The U.S. Army Corps of Engineer's Forensic Debris Recovery Mission at the Freshkills Landfill following the World Trade Center Disaster after 9/11, U.S. Army Corps Hurricane Katrina and Rita Debris Recovery Mission in New Orleans, and Hurricane Frances and Jeanne Restoration in east central Florida. Mr. Gipe also has served as Project Director and/or Project Manager on hundreds of projects involving the assessment and remediation of soil and groundwater contamination incidents involving petroleum hydrocarbons, chlorinated solvents, landfills, heavy metals, PCBs, dioxins, and other hazardous substances.
Carolyn Bailey, PE
Vice President of Operations
Miami
Ms. Bailey is the Vice President of Operations of EE&G and has been responsible for the day to day management since 2007. Formerly Founder and CEO of Claris Services Corporation, she brings 11 years experience of business management to EE&G. Ms. Bailey has over 20 years of project management experience, specializing in land planning and development, hazardous waste management, and hotel renovations.These provided her the skills and experience in budget development, expense management, procurement, and coordination with project team members including executives, partners, staff, governmental agencies, vendors, and attorneys. Ms. Bailey has provided environmental project management services for Marriott since 1988 and was the principal in charge for Claris Services Corporation under contract with Host Marriott Corporation to restore the guestrooms and public spaces of the Financial Center Marriott after the World Trade Center Disaster. At EE&G she continues to be involved in project oversight for clients with large portfolios or multiple task orders.
Craig Clevenger, PG
Senior Technical Advisor
Miami
Mr. Craig Clevenger is a Florida-registered Professional Geologist with over 17 years of experience in the environmental consulting field involving the management of Real Estate Due Diligence Assessments (Phase I and Phase II ESAs); Contamination and Site Assessments (including characterization and delineation of soil and groundwater impacts); design and implementation of remedial and monitoring systems; the preparation of professional CAP, CAR, SAR, RAP and MOP reports; RBCA Risk Assessments and Feasibility Studies; expert witness testimony; and associated regulatory agency contact. Mr. Clevenger has managed thousands of assessment projects across the State of Florida and southern United States, which involved impacts from petroleum hydrocarbons, chlorinated solvents, heavy metals, pesticides, PCBs, dioxins/furans, and other related wastes. Projects included: City of Fort Lauderdale General Environmental Services, the City of Fort Lauderdale Brownfields Pilot Grant Contract, and City of Miami Brownfields Contract.
Rich Grupenhoff
Senior Project Manager
Miami
Mr. Grupenhoff has over 23 years of experience as an asbestos project manager and 20 years as the senior operations manager for the Miami asbestos division. He has been a Senior Project Manager and main contact for many high-profile, long-term clients in the hospital, industrial, educational and commercial facilities sectors. He has managed over 1,000 asbestos and lead-paint projects, including surveys, specifications, air quality testing, abatement oversight, and training.
---
Jay Sall, CIH, LAC
Director of Industrial Hygiene & Safety Practice
Miami
Mr. Sall has over 27 years of experience in the recognition, evaluation and control of hazards in the work place. Mr. Sall is the Director of the Indoor Air Quality and Industrial Hygiene program for all EE&G Offices, and responsible for the development and implementation of in-house technical training of field and sales personnel, establishment of standardized survey protocols and reports, quality control of IAQ/IH studies, development of marketing and sales strategies. Mr. Sall has provided expert witness testimony in State and County Courts, and acted as the registered professional of record for environmental health and safety aspects of recovery in Orleans Parish, Louisiana following Hurricane Katrina, and for the development and implementation of a health and safety plan for the Staten Island World Trade Center Recovery Project at Fresh Kills Landfill.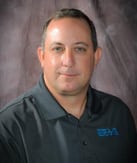 Don Schambach, CJC
Office Director
Senior Project Manager
Melbourne
Mr. Schambach has over 20 years of employment with EE&G and is currently the president of EE&G Construction and Electrical, LLC. Mr. Schambach has experience in the environmental industry serving as Senior Project Manager on a wide range of asbestos, lead, indoor air quality and industrial hygiene projects for Harris Corporation, Kennedy Space Center, Cape Canaveral Air Force Station, Patrick Air Force Base, Holmes Regional Medical Center, Wuesthoff Hospital, Cape Canaveral Hospital, Federated Department Stores, CSX Transportation, Raytheon Support Services, General Electric Corporation, and various other public and private sector clients. Mr. Schambach served as Technical Project Manager for the environmental risk management, and health and safety consulting services project for the United States Army Corps of Engineers during the Hurricane Katrina debris cleanup project in Orleans Parish, New Orleans.
Mr. Schambach recently managed the successful completion of the interior demolition and asbestos abatement associated with the renovation of Building 1380, the Patrick Air Force Base Medical Clinic, under the direction of the US Army Corps of Engineers.
Mark Skweres, CIEC
Project Director
Senior Technical Advisor
Miami
Mr. Skweres has over 27 year of experience managing a wide variety of projects for EE&G. Because of his cross-training in EE&G's Industrial Hygiene/Asbestos Practices, as well as, the Hazardous Substances Practice, Mr. Skweres' background has made him suitable for large projects involving disater response, emergency response, mold remediation, and health/safety projects. Between some of EE&G's larger projects, Mr. Skewers works in the Industrial Hygiene Practice managing Indoor Air Quality projects.
---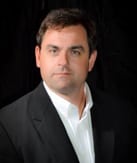 Kirk Smith
Tampa Operations Manager
Senior Project Manager
Tampa
Mr. Smith has been a part of the EE&G team since 1993 and has managed EE&G's Tampa Office since 2000. In addition to his office management and financial responsibilities, Mr. Smith directs environmental-related projects for regional clients. These projects generally fall into three categories: hazardous substances, which relate to Phase I and II environmental site assessments and soil remediation; Indoor Air Quality (IAQ) services, which relate to IAQ and Mold Assessments of facilities and remediation when necessary; and industrial hygiene services which relate to various types of exposure monitoring, radon testing, and asbestos/lead assessments, operations & maintenance programs, abatement specifications, and air monitoring.
Mr. Smith served as Project Manager for EE&G's role supporting the World Trade Center Recovery Project at Fresh Kills Landfill for the debris sorting and recovery operation. More Recently, Mr. Smith was heavily involved with EE&G's role with the Hurricane Katrina Debris Collection Project in New Orleans, Louisiana. On both projects, Mr. Smith was involved in the development and implementation of health and safety, and industrial hygiene sampling programs for personnel engaged in various debris collection/handling activities, as well as the management of EE&G's professional staff. Mr. Smith was also involved in the technical management of personnel conducting pre-demolition asbestos surveys of hundreds of condemned structures after Hurricanes Katrina and Rita in Orleans and Cameron Parishes.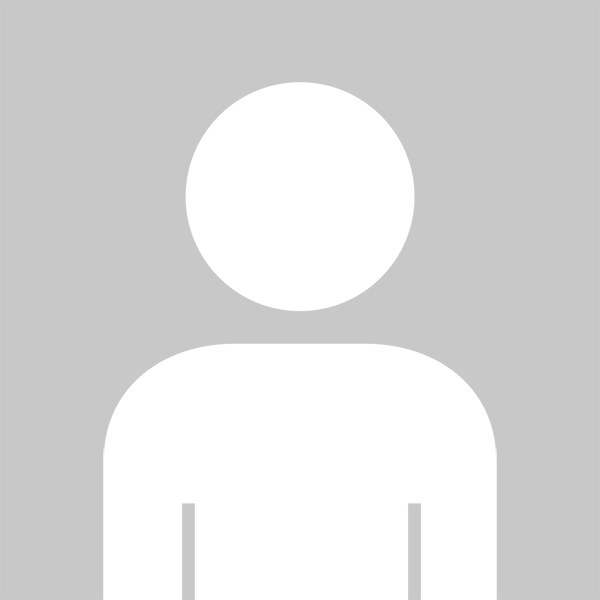 Starr Sutton
Vice President
Director of Sales for National Accounts
Tampa
Ms. Sutton, as Vice President, Director of Sales for National Clients, is an authorized representative for statewide and national contracts. With over 20 years of experience in the industry, with client relations and contract management, Ms. Sutton has accumulated a reputation of consistent dedication to all tasks involved in performing the following for environmental consulting contracts: contract administration, estimating, negotiations and client relations coordination issues in regards to environmental consulting contracts. Ms. Sutton performs these duties for all aspects of environmental consulting to include but not limited to, Real Estate Due Diligence Services, Phase I & II Site Assessments, Asbestos Consulting and Remediation, Lead Consulting and Remediation, Indoor Air Quality Consulting and Remediation, Radon Consulting and Emergency Responses services. She has extensive experience with private sector clients such as retail, office, industrial, hotel resorts, heath care and financial institutions. Ms. Sutton also has been providing these services to local, state and federal municipalities through out her career.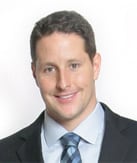 Adrian B. Woods, PE, CGC, LEED AP
Construction & Engineering Services
Miami
Mr. Woods is a civil engineer, certified general contractor, and a LEED Accredited Professional with a background in both the engineering and construction fields. He has over 15 years of experience in the areas of civil engineering, environmental engineering, and construction. Mr. Woods has extensive project management experience primarily focusing on large-scale design/build projects. Mr. Woods has worked on numerous large remediation and re-development projects for defense contractors and Fortune 50 companies. In addition. Mr. Woods has managed the vertical construction of numerous residential and commercial projects with an emphasis on "green" and energy-efficient construction practices.