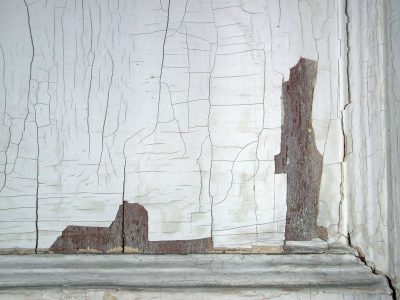 Removing Lead-Based Paint With Abatement Methods
Lead abatement is an activity to reduce levels of lead, particularly in the home environment, generally to permanently eliminate lead-based paint hazards, in order to reduce or eliminate incidents of lead poisoning.
Lead abatement may be undertaken in response to orders by state or local government. It requires specialized techniques that local construction contractors typically do not have. It includes activities such as lead-based paint inspections, risk assessments, and lead-based paint removal.
In the United States, lead abatement activities are regulated by the United States Environmental Protection Agency.  Lead abatement companies are governed by the EPA and the EPA requires individuals and firms that conduct lead-based paint activities, including abatement, to be licensed. The lead abatement company, its supervisors, and all of the workers have to take classes and receive a certificate of completion. State agencies work with the EPA to enforce state and federal laws.
Lead abatement is distinguished from Renovation, Repair, and Painting (RRP) programs, which are typically performed at the option of the property owner for aesthetic or other reasons, or as an interim control to minimize lead hazards. RRP programs are not designed to permanently eliminate lead-based paint hazards.
The Process
Prior to beginning work, a lead abatement service firm should notify EPA of the work being planned. The notification notice should include:
Type of notification — either original or updated
The expected start date of lead abatement activities
The expected completion date of lead abatement activities
Name, address, contact numbers, and certification of the firm performing abatement
Property name or project description
Type of structure where lead abatement will be carried out
Location of the project including units being worked on and their respective id number
Copy of documentation showing lead abatement emergency order (if applicable)
Name and EPA certification number of the project supervisor
Total square feet to be abated
Description of the lead abatement activities that will be performed
Signature of the representative of the certified firm