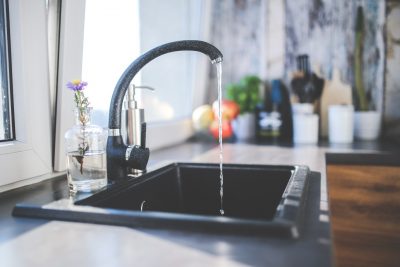 Ways to Prevent Pipes from Bursting In Your Home
The season is absolutely beautiful; it brings with it an opportunity to drink hot coffee, wear warm clothes, sit by the crackling firewood, and sleep under cozy blankets. However, it also brings with it one of the biggest nuisances that stress out most homeowners – frozen and burst pipes.
This has to be one of the biggest and most chaotic plumbing problems in most homes during these months. There are many factors that can cause pipes in your home to freeze and burst, such as extreme pressure of water, old and rotten pipes, regular wear and tear, and cold temperatures, to name a few. To make things worse, among the numerous preparations for the season, many homeowners tend to overlook taking effective measures to keep their pipes from bursting. So, what can and what should you do to prevent burst, frozen pipes in your home during the next season? Take a look at some useful preventive tips and measures to protect the pipes from causing serious water damage in your home.
Proper Insulation
One of the most common reasons why pipes tend to freeze during this season is because they are quite exposed to the cold, which makes them super prone to freezing. You can prevent that from happening by making sure that the pipes are well-insulated and protected. One way of doing that is using foam insulation that you can easily get from any home improvement center near you. As the name implies, the foam features great insulation properties that help keep the pipes insulated. All you need to do is wrap the foam around the pipes properly for as long as the months last in your region.
Seal All Cracks and Leaks
During the season, cold air tends to accumulate inside the pipes through cracks and leaks, which eventually cause them to freeze and burst. You want to make sure to seal up all potential and obvious cracks and leaks to keep out as much cold air as you possibly can.
A super simple and effective solution for that is caulking. Caulk is a material that is commonly used for sealing open seams and joints in a variety of structures, most common of which are pipes. Caulking does a great job of keeping out the chill and protecting the pipes for a long period of time.
Movement of Heat and Warm Air
A majority of homeowners keep their homes tightly packed by keeping all windows and doors closed at all times. Among numerous other problems, this prevents the proper movement of heat and warm air throughout the interior of your home. This, in turn, doesn't allow any warm air or heat to reach the pipes in your bathroom or kitchen, for instance, thereby increasing the risk of them freezing. So, make sure to direct warm air towards the pipes by keeping the interior doors open for the most part of the day.
Bottom Line
Always check your pipes for possible leaks and cracks, regardless of the season. Follow the above-mentioned tips for proper protection of your pipes to prevent water damage. In case you do meet an unforeseen pipe bursting or freezing situation, you should immediately call any water damage restoration service near you for effective and quick water removal.