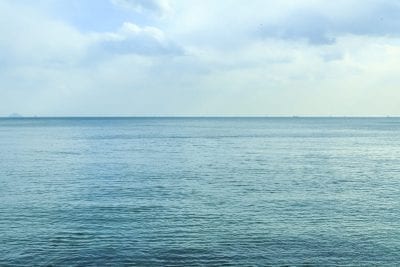 Why Seas Are Rising Faster on the U.S. East Coast?
Seen from a pedestrian footbridge overlooking Myrtle Park — a sliver of land that Norfolk, Virginia is allowing to revert to wetlands — the panorama of surrounding homes illustrates the accelerating sea level rise that has beleaguered this neighborhood along the Lafayette River. A grey house, among the first raised in the area, is slightly elevated on cinderblocks, standing 2 feet off the ground. Nearby, owners of a white-sided house with black shutters have lifted their dwelling about 4 feet above ground level. And on the right, a brick house resting on cinderblocks rises incongruously 11 feet above the street.
The roads circling Myrtle Park are cracked and disintegrating due to frequent flooding. Tidal grasses like Spartina are springing up. The boulevard a block away, which leads to the world's largest naval base, floods several times a year and the frequency is increasing.
"Things are getting worse," says William "Skip" Stiles, executive director of Wetlands Watch, a local advocacy group. "We're now requiring you to go even higher in Norfolk because we get it."
Read more at Yale Environment 360
Image: High-tide flooding overflowed streets in Norfolk, Virginia in July 2017. (Credit: SKYLER BALLARD/CHESAPEAKE BAY PROGRAM)
Note: This article is informational only. When making purchasing decisions, conduct your own research.
For more information or support call us we are here to help you.