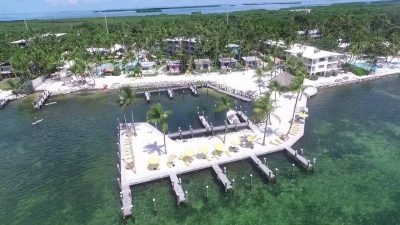 DISASTER RESPONSE & RECOVERY
LA SIESTA RESORT, ISLAMORADA, FL – HURRICANE IRMA
Hurricane Irma was regarded as one of the worst natural disasters on record for the Islamorada Keys of Florida. EE&G was retained by Baker Project Consulting, on behalf of the property owners to provide restoration services at the La Siesta Resort. La Siesta Resort consisted of 15 buildings that contained 54, 1 to 5 bedroom suites, an office, and a laundry facility.
EE&G mobilized to the property as soon as access was permitted and power was restored to the area. EE&G's initial tasking included performing moisture mapping to identify the extent of the water impacts, securing the buildings to prevent additional water intrusion and drying out the affected areas. Once the extent of water impacts was ascertained, asbestos surveys were performed of locations where demolition of building materials was necessary. Following receipt of the asbestos results the water damaged materials were removed. The buildings were then confirmed to be dry and were prepared for reconstruction.
EE&G obtained the necessary permits and performed reconstruction services on the interior and exteriors of the buildings. Interior components that were replaced included framing, damaged electrical components and fixtures, insulation, wallboard, ceilings, flooring, millwork (trim, cabinets, baseboards, etc.), doors, wall and ceiling textures, and paint, and heating, ventilation, and air conditioning (HVAC) components. Exterior components included windows, doors, handrails, gutters, siding, performing stucco repairs, and exterior painting. EE&G also repaired docks, site lighting, fencing, and landscaping.
Every phase of the project was completed ahead of schedule and following completion of EE&G's work, the resort was returned to operation with no warranty calls.
For this project each building had to be tracked and invoiced separately, EE&G used a specialized restoration program that facilitated accurate tracking of labor, material, and equipment costs. Following the completion of the project, EE&G provided documentation of the work that was performed and assisted the client's consultant with insurance claim negotiations.