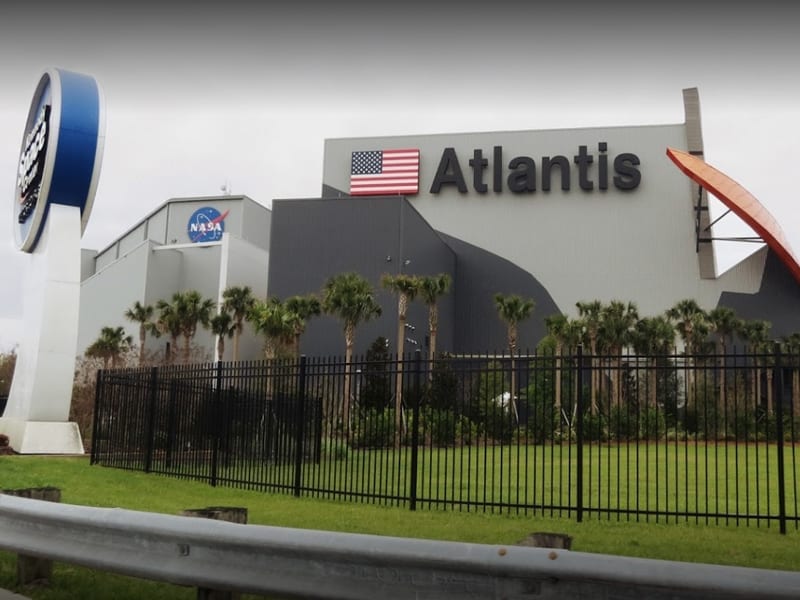 ENVIRONMENTAL CONTRACTING & CONSTRUCTION
Cape Canaveral Air Force Station – Hanger C Renovation Asbestos and Lead Abatement
EE&G was retained by Lunacon Construction Group, Corp to assist with the historical renovation of Hangar C located at Cape Canaveral Air Force Station in accordance with US Air Force 45th Space Wing requirements. Hangar C was a critical structure in the mid 1950's and beyond to support the Space Race. Hangar C is also listed on the National Historic Preservation's list to maintain and restore as it was the first permanent structure on the Cape and held Dr. Wernher von Braun's office. Dr. von Braun was a German-born rocket scientist and is considered by many to be the father of the American space program. Based on EE&G's experience and knowledge with sensitive environmental projects, we were chosen to assist with this historical renovation of an American treasure.
The scope included the removal of asbestos and the demolition of two modular structures located on elevated platforms and EE&G performed a complete scraping, pressure washing and cleaning of a delaminating hangar ceiling which contained lead-based paint. The asbestos abatement included abatement of both friable and non friable asbestos-containing materials in accordance with NESHAP notifications and the Cape's requirements. EE&G also removed 1500 linear feet of friable pipe from the facility. The lead abatement included all ceiling joists, purlins, columns, wall girts, roof decking, MEP and other structural & architectural components of Hangar C. EE&G used polypropylene sheeting, tarpaulins, 40 mil rubber sheeting and other industrial deleading containment tools of the trade. All wastewater was contained, filtered, and stored in poly water tanks for testing and disposition by the government. Additionally, all bulk materials removed were gathered at central packaging areas, containerized, labeled, sampled and prepared for shipment to the designated area of the Cape.
EE&G prepared plans to facilitate both safety and compliance with environmental regulations and the specifications. Additional services included bulk sampling of suspect asbestos containing materials, Industrial Hygiene assessments for a variety of parameters, ambient air monitoring, fall protection, HAZCOM training, deenergized system verification, federal NESHAP notifications, hazardous and regulated materials surveys, and waste management and recycling plans.